Event Presence is once again partnered with ACM supporting CHI 2016: the top conference for Human-Computer Interaction. EP is providing the mobile telepresence "Beam" to academia from around the world the ability to attend the annual conference.
https://chi2016.acm.org/wp/telepresence/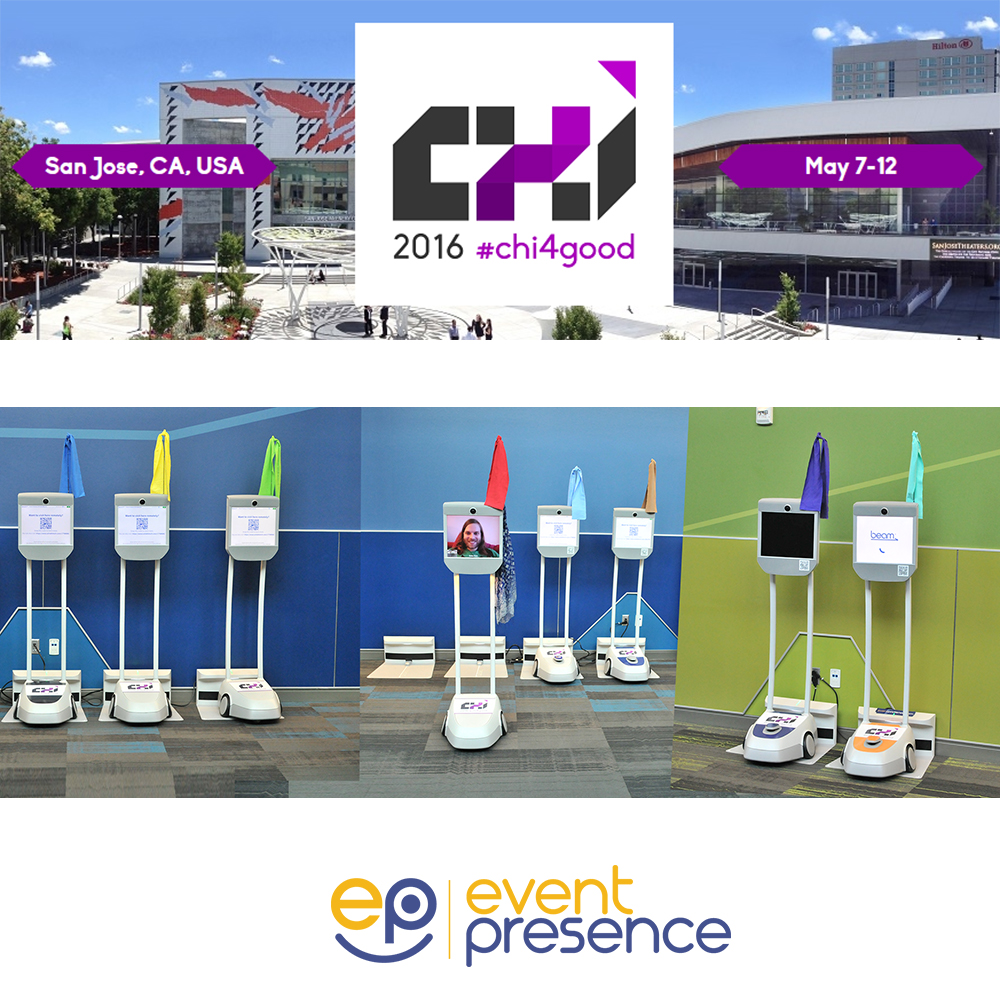 For those who are finding out about CHI – pronounced kai – for the first time, CHI is a place to see, discuss and learn about the future of how people interact with technology.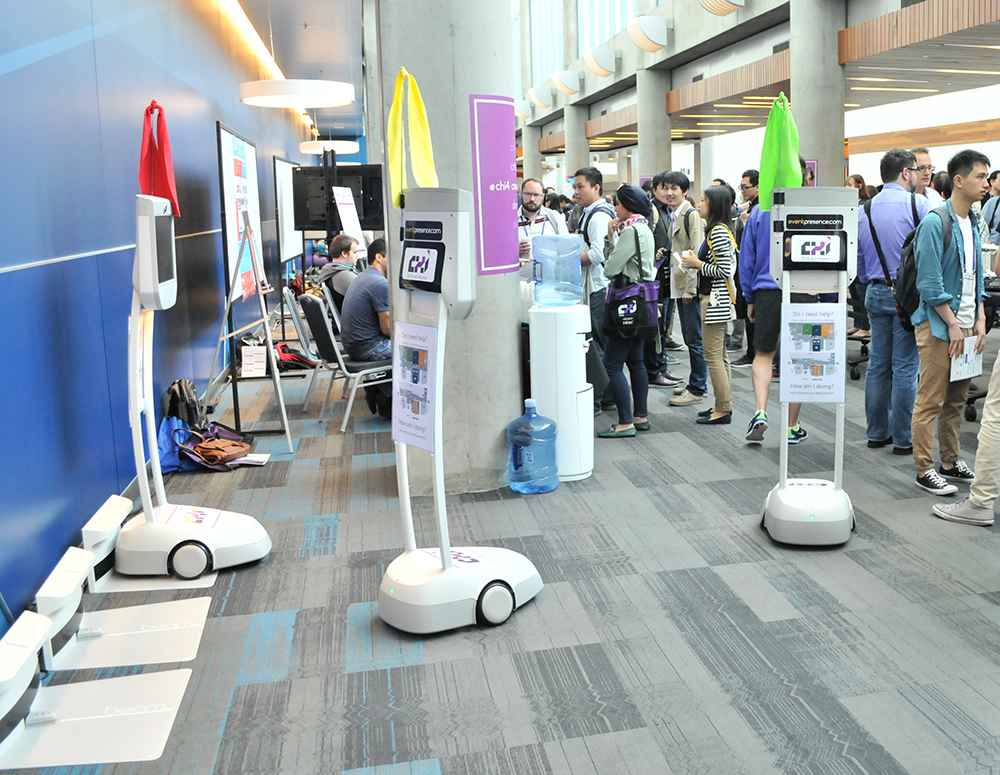 Top researchers from universities, corporations and startups from across the world, as well as the brightest student scientists, designers, and researchers are using the Beam to attend the conference!
Event Presence is proud to be part of this most important conference, and gathering of the world-wide HCI community in the heart of Silicon Valley.
Beams are being utilized throughout the conference including in specialized tracks as shown below.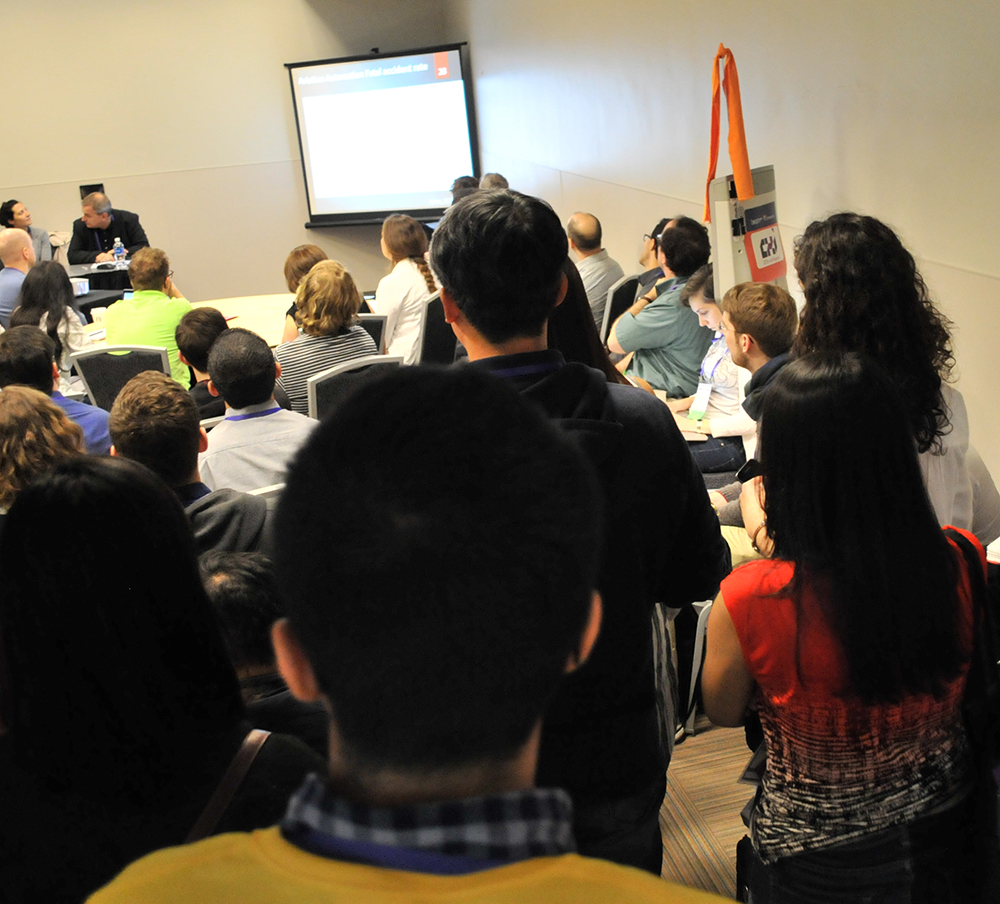 Note the printed maps on the Beams. This allowed the pilots to better understand the venue layout and where to find the Beam docking stations.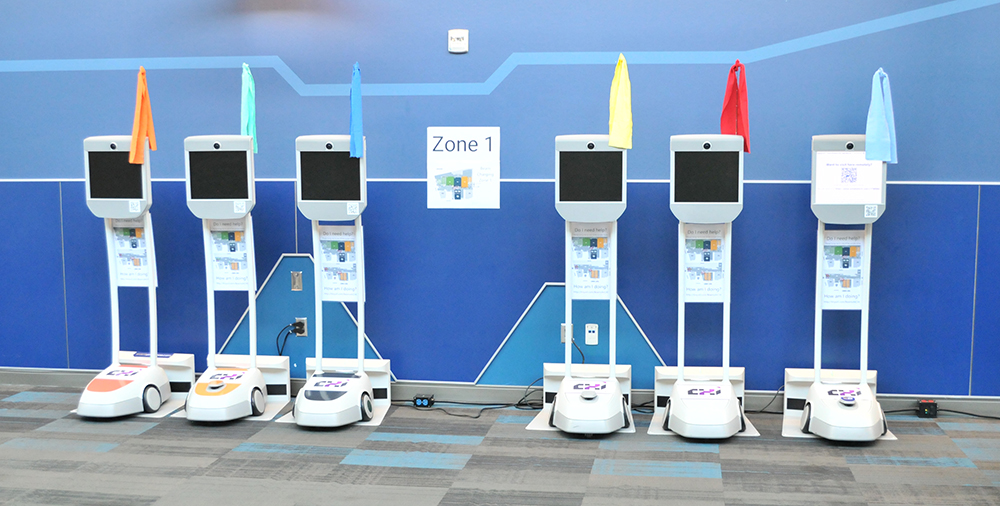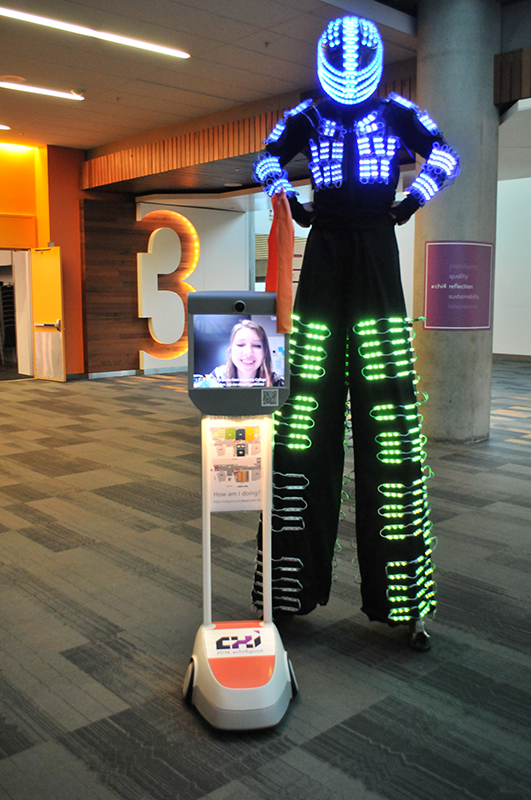 Attendees from Europe were VIP guests up front during Keynote presentations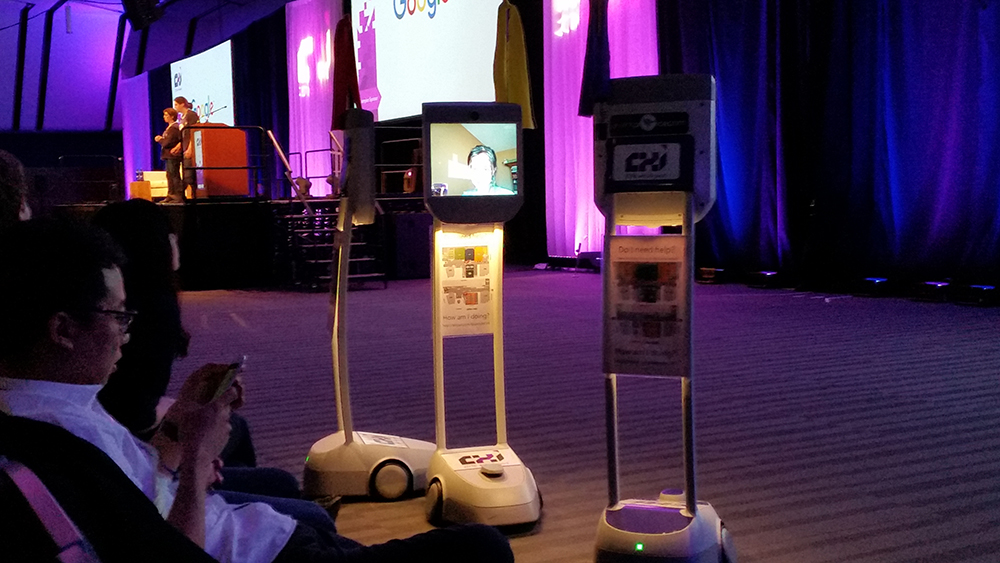 Remote attendees tested their skills on the Beam Race track! A German pilot had the fastest time at CHI 2016, congrats.
Dr. Zhivago lecturing a Beam pilot from Australia!