BeamPro fulfills the need for shared awareness between people, places, and things. The BeamPro Show Rental Package is a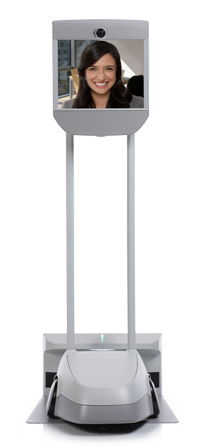 low-risk option, perfect for VIP Keynote Speakers, remote Panel Members or offering to Beam Time for the Media.
Program Highlights
Get started for just $2,369 down (plus security deposit).
Generates Revenue with eCommerce offering to Exhibitors and Attendees
Includes support and event logistics
Full Description
Rent a BeamPro for show with an initial payment of $4,950, $2,581 of which is a refundable security deposit.  Rent more BeamPros for your event to achieve a discount.
To Begin
The BeamPro Show Rental Package begins with a $4,950 payment. This includes a $2,581 security deposit and shipping costs to a continental U.S. address.
A credit card is required for all payments.
One BeamPro Smart Presence™ System (SPS), one dock (i.e., charging station), service, support, and the admin interface related thereto are included in the package.
Request a Quote for Multiple Beams
Requirements
Let's make sure you're prepared to use BeamPro. In general, you need a modern PC, broadband Internet connection, and the ability to control firewall and network settings that could impact BeamPro's performance.
Please read the following document on requirements and other considerations.
BeamPro System Requirements