Distant Learning is not so distant when using a Beam, mobile telepresence technology. Students and teachers are utilizing our technology to bridge the gap between remote learning stuck on a wall. Many students can come onto one mobile device and move about the space assisting teachers in a new way.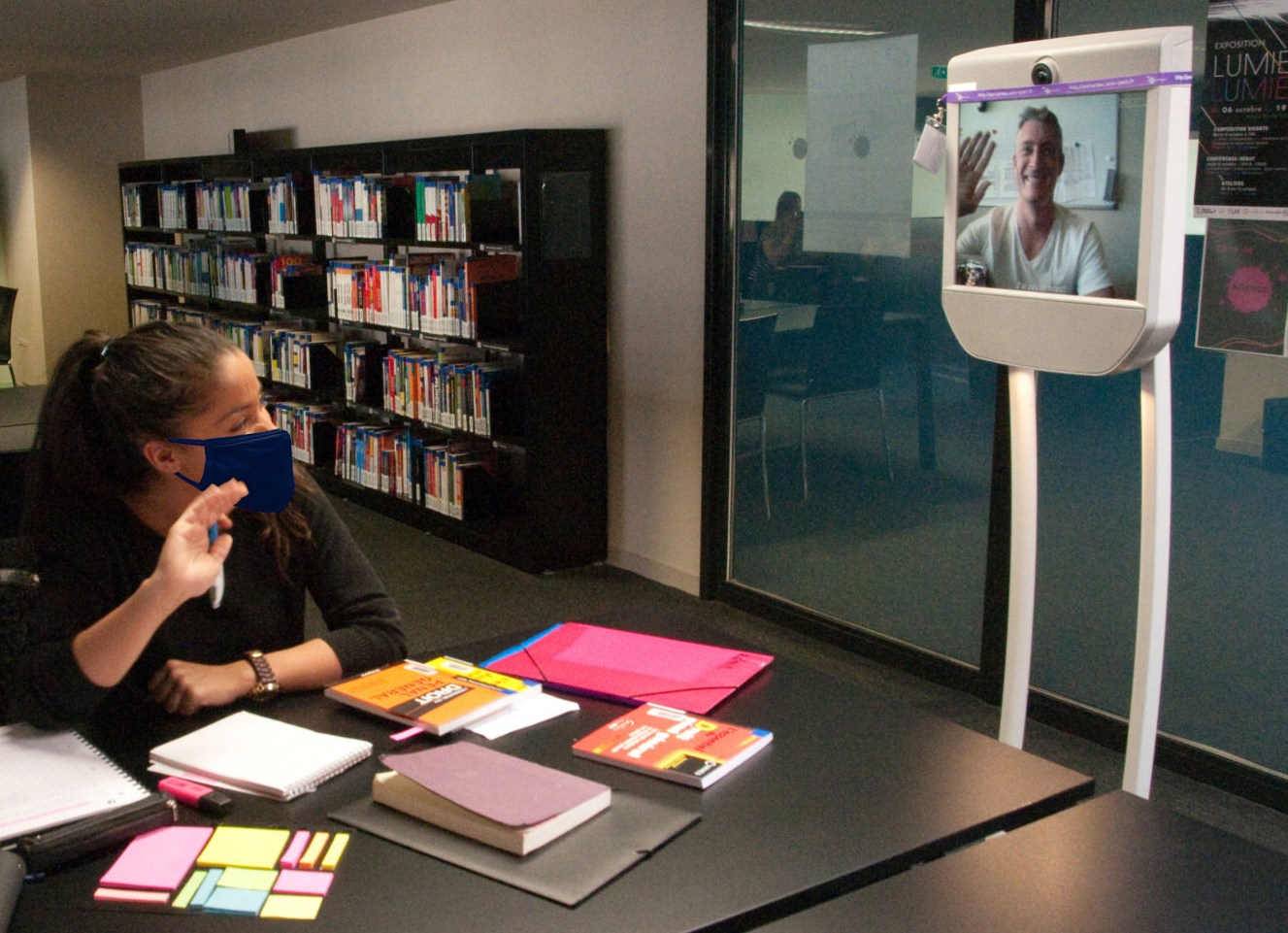 It's easy for guests, speakers or any remote person with an internet connection and a web camera to access a Beam. John Quinones demonstrates how easy it is to visit and operate a Beam.
Access can be scheduled and time limited to provide different remote guests an allocation of time to visit via a Beam. The Beam allows for hundreds of remote guests to visit on one Beam. What a way to visit or take a tour of a facility without leaving home.